Touchdown Camp a Summer Camp Supporting Children in Need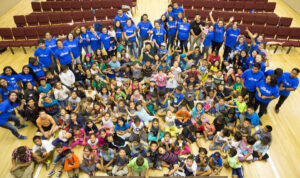 I recently met with a dedicated food and community champion Patty Cardona, Director of Programs at Touchdown Camp.  Touchdown Camp is a summer camp supporting children in need.  Patty dedicates her life to helping others in need and manages many positive youth programs, but the children's summer camp called Touchdown Camp, held every August and a part of Project Lost Sheep, is close to her heart.
In the Bay Area and all around California, we are so fortunate to have so many nonprofits that are independently taking on food insecurity that directly affects their community members. Project Lost Sheep was founded by Joyce Dueker almost 30 years ago back in 1994. Their mission is to improve the lives of at risk children (5 to 10 years old) through free enrichment programs such as an annual summer camp, after school tutoring, and college assistance by means of a scholarship fund for selected former campers.
A Trusted Camp Affecting the Community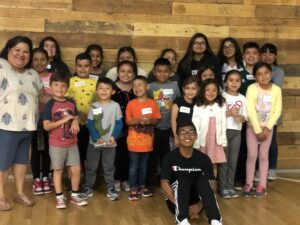 The very first Touchdown Camp was held in Redwood City in 2004 and has expanded to other cities within the Bay Area. "The camp has touched the lives of 1,000 kids and a lot of them come back as young adult volunteers (ages 13 to 15) to help mentor the young campers.  This makes me feel so good knowing that we had an effect on their lives and now they are giving back to the community," says Patty Cardona.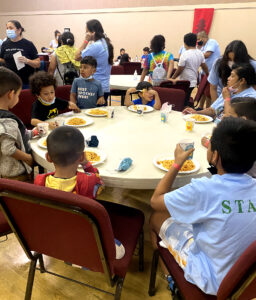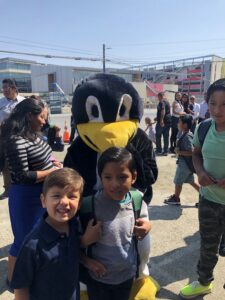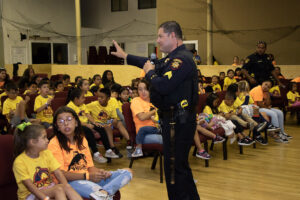 This free camp provides a haven for younger kids and includes breakfast, snack, and lunch. The kids can just be kids and have fun with structured activities such as arts and crafts, sports, and devotional studies to help build positive character in their lives. They also have daily professional career speakers who emphasize the importance of staying in school to gain the education needed to build a better life. At the end of the week, the families are invited to attend, and all campers are provided a backpack filled with school supplies to help prepare them for school.
Camp Provides Relief for Families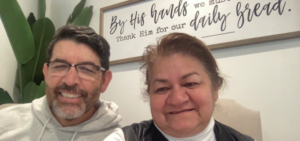 Photo: Orlando and Patty Cardona
Patty's background in teaching and social services makes her the perfect person to assess and identify the needs of the children to develop the right programs to help them become successful citizens. Through her home visits with some families, this visit allows the families to hear more about the program and get a sense how the camp is run.  Patty is also assessing the family's needs to determine if the camp is right for their children, especially those that may be economically challenged.  For at least one week, the kids can have love, attention, space to run around, and to be worry free about daily meals.
Cardona says, "the parents are so thankful that their kids can experience a summer camp that operates with many volunteers, most of the volunteers having been once a camper themselves.  These volunteers know the positive power of the camp and how it enriched their younger selves."  Cardona continues, "When we started the camp years ago, we had about 30 kids for one week, now we have about 175 kids for the week.  And even with COVID, this last year we served 75 kids."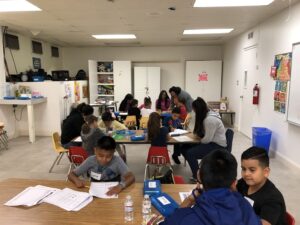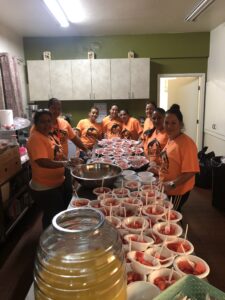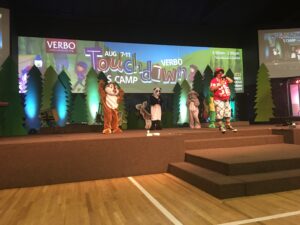 The camp is so popular that families start inquiring about it beginning in May and June and is first come first served.  The camp is held annually in August and is expanding into multiple locations such as San Jose and Tracy.  Because of its long-standing reputation within the community, they do not need to advertise the camp.  Its popularity was gained from word of mouth and a great reputation of helping those kids and families in need. With the rising costs of food and supplies to maintain the camp and activities, donations can be a challenge.  So, receiving donations keeps the program alive and the founder, Joyce Dueker, focuses on funding while Patty focuses on the programs.
18 Years of Serving the Community
The Touchdown Camp is going into 18 years of serving the community and reaps the rewards of having personal impact on the youth they serve in their communities.  A significant percentage of the campers continue to thrive and go off to college, some focusing on social services so they can also give back to their neighborhoods as an adult.  But all receive the loving direction and years of dedication from Patty Cardona who is a champion for those in need. CalFoods Logistics is happy to support this community outreach program that continues to do good for its population.
In addition to the camp, Patty is very involved with her church VERBO in Redwood City, where her husband Orlando Cardona is the Pastor.  Every Wednesday they provide and distribute free boxes of food to those in the neighborhood with the assistance of Second Harvest of Silicon Valley.
Project Lost Sheep founder Joyce Dueker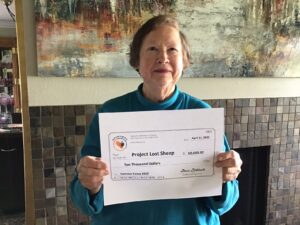 If you would like to make a donation to this wonderful cause, please donate today: Donate (paypal.com)
Visit their website at Project Lost Sheep to find out more about them.
Send an email to the founder, Joyce Dueker: [email protected]