Frequently Asked Questions?  We Have Answers.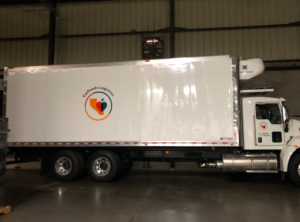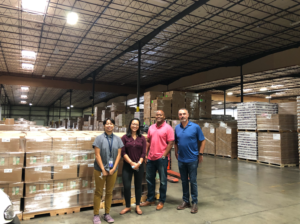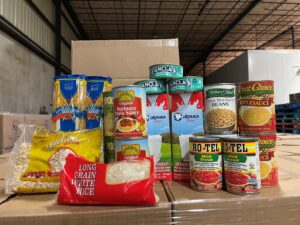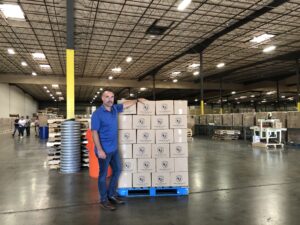 What does CalFoods Logistics do?
We are not a food bank but are fortunate to have been selected by the California Department of Social Services (CDSS) to be the new logistics intermediary for The Emergency Food Assistance Program (TEFAP) effective January 1, 2021.
We provide USDA food commodities to 48 food banks who will distribute them to eligible individuals and households within 58 counties.  In addition to supplemental food commodities, CalFoods Logistics further supports the food banks with critical infrastructure items that they may not be able to provide themselves.
We are proud to be able to support and provide critical services to Californians 365 days a year.
What is a Food Bank?
Food banks are a critical part of a community's infrastructure that you can always count on to assist those in need and various ways.  Today, even in our great state, 20% of Californians face food insecurity every day.  From children to families, professionals, seniors, low-income, and displaced individuals may need a little extra nutritional assistance. Food banks are here to help and are a nutritional lifeline to millions of Californians every year. In addition, food banks get creative in their communities with additional support such as pop-up farmers markets, senior outreach programs, nutrition for youth after school programs, youth backpack programs, and diaper distribution for infants.  Some may also provide professional services such as legal, technical training, or parenting workshops.  They are so much more than just handing out food to those in need!
How the state supports food banks
States provide food to local agencies that they have selected, usually food banks, which in turn distribute the food to local organizations, such as soup kitchens and food pantries that directly serve the public.
States also provide the food to other types of local organizations, such as community action agencies, which distribute the foods directly to low-income households.
These local organizations distribute USDA Foods to eligible recipients for household consumption or use them to prepare and serve meals in a congregate setting.
How TEFAP supports food banks
Under TEFAP, states also receive administrative funds to support the storage and distribution of USDA Foods.
What is TEFAP?
The Emergency Food Assistance Program (TEFAP) is a federal program that helps supplement the diets of low-income Americans by providing them with emergency food assistance at no cost.
USDA provides 100% American-grown USDA Foods and administrative funds to states to operate TEFAP. Through TEFAP, the U.S. Department of Agriculture (USDA) purchases a variety of nutritious, high-quality USDA Foods, and makes those foods available to State Distributing Agencies.
What are the FBP boxes?
FBP stands for Food Box Program (previously known as MRK's) and funded by the Food Box Program from the state.
These are supplemental food boxes created by CalFoods Logistics and funded by the state to further support food banks in California.
Boxes can be distributed to anyone and are not restricted, nor do they have to be reported to the state by the food banks.
Boxes will have a label stating Food Box Program and the date it was put together but will not have a list of the contents.
Specific contents will change based on availability but the menu will include canned vegetables, fruit, pasta, rice, protein (pouched or canned chicken, tuna, chili, stew), peanut butter, pasta sauce, etc.
How are the TEFAP boxes different from FBP boxes?
TEFAP boxes are distributed to eligible recipients for household consumption or used to prepare and serve meals in a congregate setting.
FBP boxes can be distributed to any recipient in need of supplemental support.
I am a food bank (ERA-Eligible Recipient Agency), who determines how much food we can get?
Frequency and Rate of Distribution
ERAs shall attempt to serve at a minimum 25 percent of their 60/40 target population monthly and use their discretion in deciding the location and number of distributions necessary per month to avoid service gaps or overlaps. All distribution sites must distribute at least once per month.
Each food bank will receive a yearly allotment determined by the state of food to distribute.
I am a food bank, what if I run low and need more food to distribute?
I am a food bank, I have too much on hand?  What do I do?
Contact Charisse Ross,

[email protected]

and we can try to help find homes for the product.
I am a small food bank, can CalFoods Logistics help me purchase a forklift?
Yes! We are excited to be able to support all satellite food banks with any infrastructure needs that may be needed.
Please contact Parshy Phillips,

[email protected]

to find out more about our satellite relations program to get started.
I am in personal need of supplemental food support, where do I go?
Please visit our resources page listing the food banks by county in California.
Please contact them directly for support, they will be happy to assist.